Solo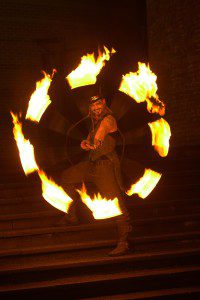 The solo entertainment of Jago the circus performer is full of elegant and dynamic spinning techniques as well as powerful acrobatics. You can expect shining fire effects, professional handstands, precision and expression that will stick in your audience's memories !
Male Duo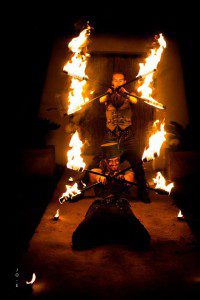 Feel the masculine presence of JAGO & L-ION – either elegant – classy, in white and shining, or as wild warriors dressed in leather, rather rough but still smooth.
This powerful duo will take you into a world combining acrobatics, dance, theater and modern spinning techniques that are one of a kind! Their precise and choreographed shows will certainly stay in your mind!
Mixed Duo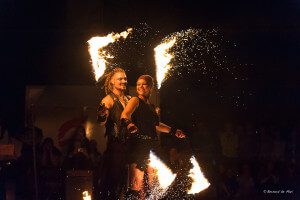 We, the fireperformance duo Dragonfire welcome you and transform your event into one of a kind. Our shows are multifaceted – from Tarzan to Tango – suitable for both indoor and outdoor stages and can be tailored for you based on your location.
Our combination of dance, dynamic acrobatics as well as tecnical precision will leave you and your audience awe-stuck.