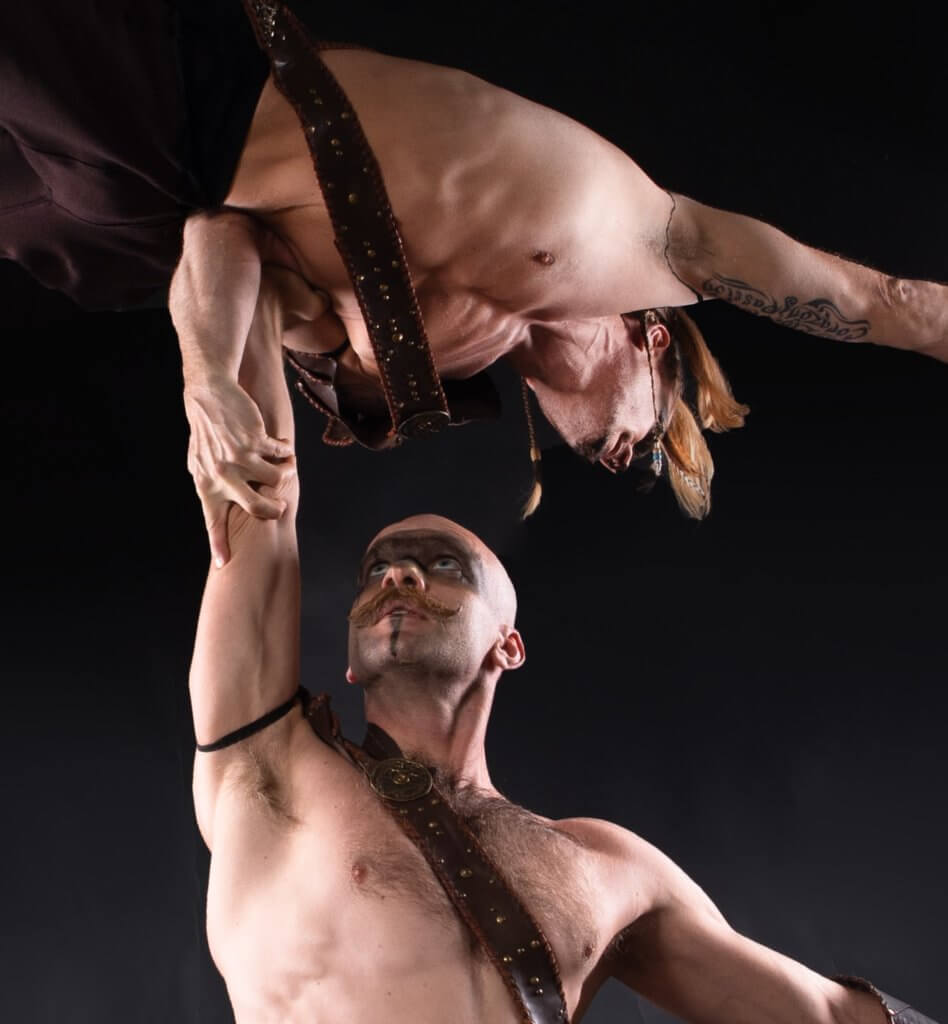 Acrobatic duo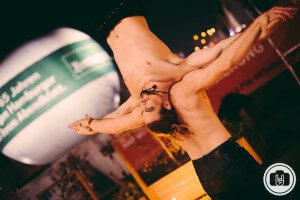 Juri Kussmaul & Jago form a powerful male acrobatic duo which will take you on a unique journey…
When at first classic partneracrobatic moves are proudly shown off, the music dramatically changes, forcing the guys to perform to old fashioned ballet music…
A must-see that leaves all audience laughing with tears !
Hoop act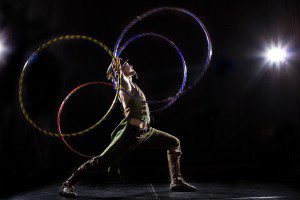 What to do when suddenly something in our perfectly working world changes unexpetedly??
Be angry? Sad? Or simply change the attitude & take it easy?
This hoop-tango-relax-act takes you on a humerous journey…where the perfect world of the dancer suddenly breaks down.
Skillful circus-style-multi-hooping and grooves from electronic latino sounds to funky playful chilltrax are waiting to transform your mind to ease!